What is capsule umbrella?
You don't have to choose between huge, heavy, windproof umbrellas or a tiny umbrella that barely gives you any protection from the wind and the rain. This excellent umbrella is a perfect combination of portability, protection and durability. This cool umbrella is Mini size, foldable to 18 cm / 7 inch and weighs only 200 grams/0.44lb including the waterproof case.Besides, compact design can easily be store in your bag or pocket.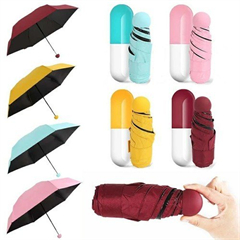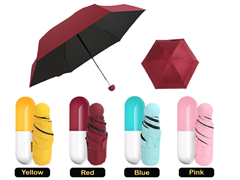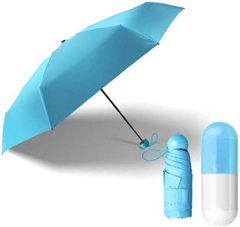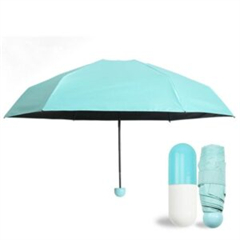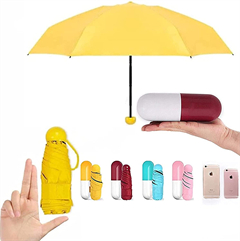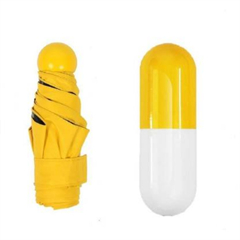 There are 4 features of the capsule umbrella:
Waterproof capsule case
Ultra protective
Quality construction
Anti-uv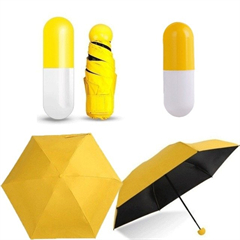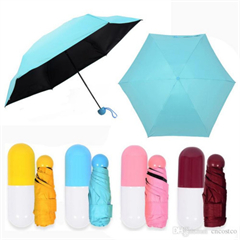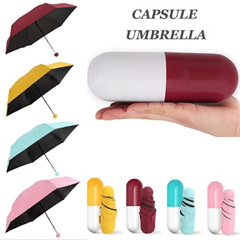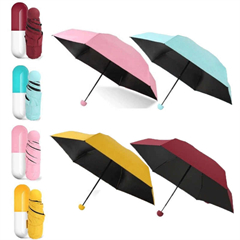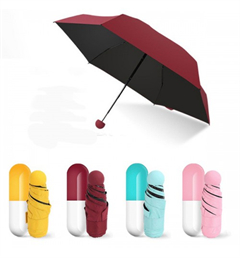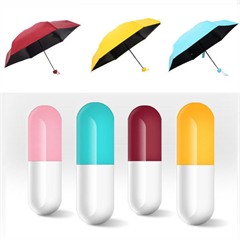 Waterproof capsule case introduce.
The mini umbrella comes with a stylish waterproof case that is just over inches long. After you've used the umbrella then give it a shake, pop it in the case, and then you can throw it into your bag or car without water getting everywhere.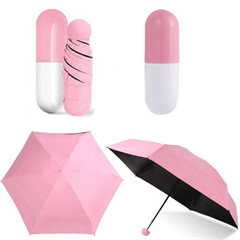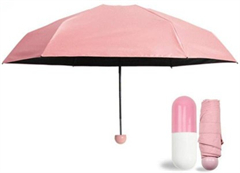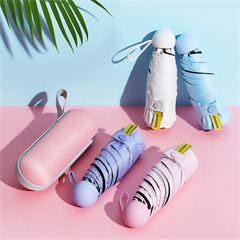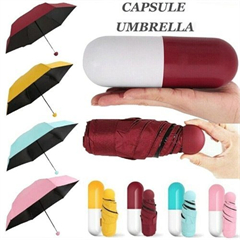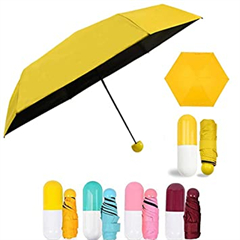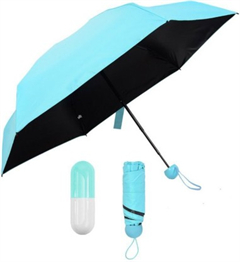 Ultra protective introudce.
There is high-tech Nano Polymer Compound in the outermost coating layer. Its excellent water-repellency helps you shake most water off and put it back to your purse easily after use. In addition, the layer prevents 95% of the UV. Excellent heat insulation effect ensures you every comfortable and safe traveling in hot weather.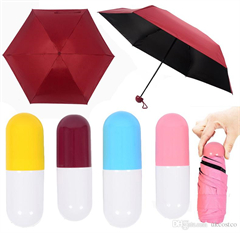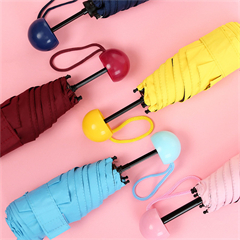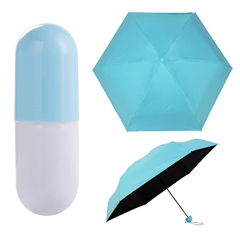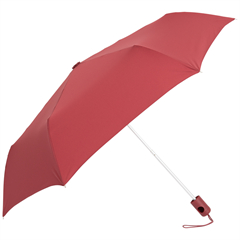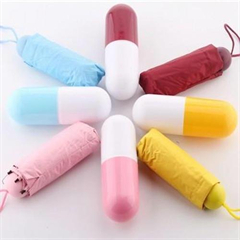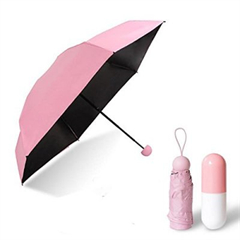 Quality construction introduce.
Flexible fiberglass and 6-rib of aluminum alloy design, Frosted rubberized handle and a wrist strap for easy carrying and control in windy conditions, this brings you a lasting sense of comfortable grip.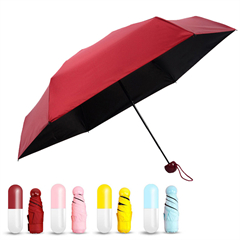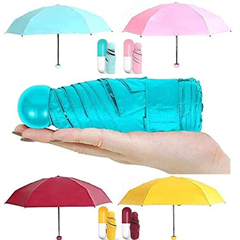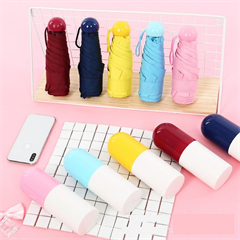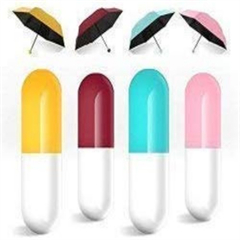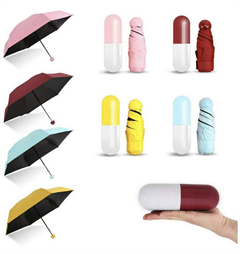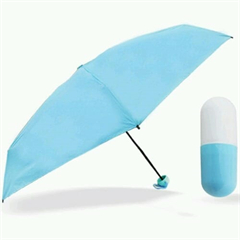 Anti-uv introduce.
Fully blocks heat and harsh UV rays with intensive black vinyl coating, prevents 95% of the UV