The structure of the umbrella is roughly composed of three parts: umbrella handle, umbrella rib, and umbrella surface.
The umbrella handle is the main backbone of the umbrella and supports the entire umbrella. It is mainly made of wood, iron, steel, aluminum alloy, fiber and other materials. The umbrella bone supports the entire umbrella surface. It can be folded and opened, making it easy to carry; The surface is the most important part of the umbrella. It bears the responsibility of sheltering from wind, rain and sun. The materials are made of silver tape, pearl cloth, polyester plain cloth and (PG) touch cloth and durable nylon cloth.
The umbrella invented by Master Luban's wife:
Umbrella is an indispensable appliance in people's daily life. On a sunny day, it protects people from sun and ultraviolet rays; on rainy and snowy days, it protects people from rain and snow. But have you ever wondered: Who invented the umbrella we are so familiar with?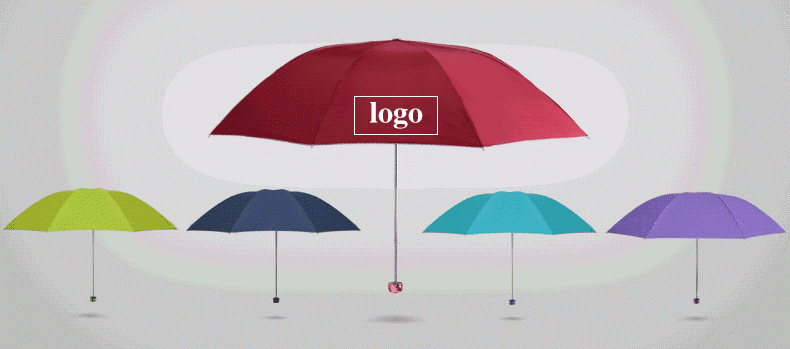 As early as the end of the spring and autumn more than two thousand years ago, there appeared in our country a civil and construction craftsman, Lu Ban, who was honored as "the ancestor of craftsmen" by the later world. He was ingenious and invented the world's first one inspired by the shape of weed leaves. Lie in. It is said that Lu Ban later invented things based on his experience in building and repairing houses for pedestrians to rest on their feet, shade and keep out the rain, and decorate the scenery.