What is reverse umbrella?
It breaks through when the umbrella is closed, the outer layer of the umbrella is a wet umbrella that meets guests in the general inner cloth pattern. The essence of the outer wall will be penetrated into it when closed. All you can touch is a clean layer. When you stick it on When the umbrella belt, the neighbor will not be contaminated by dirty water.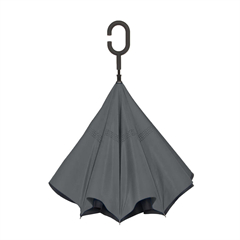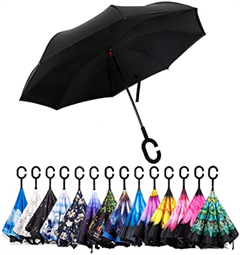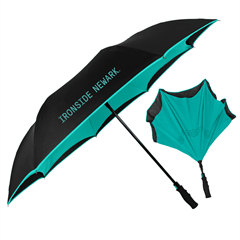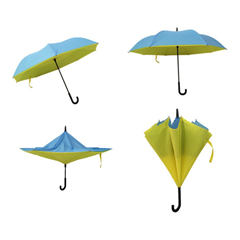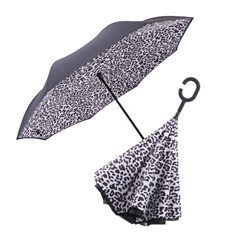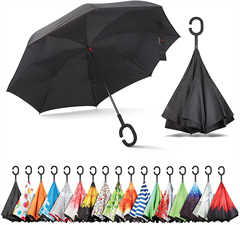 The advantages of reverse umbrellas?
1. Reduce the space required when closing the umbrella, and can be steadily placed directly on the ground after being folded. Opening and closing in the smallest space: When you get on and off the door on a rainy day, you can open and close the umbrella in the smallest space to reduce the degree of wetness.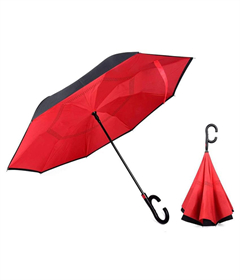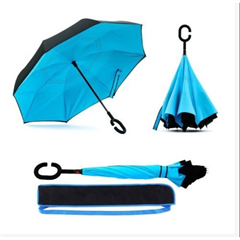 2. No water drips: Because the umbrella surface adopts a hydrophobic coating, it will not cause raindrops to stay, and when the umbrella is stowed, the outside becomes the inside. When the umbrella is closed, the rainwater will be directly trapped inside the umbrella instead of following it. The umbrella flows out, so you can keep it dry.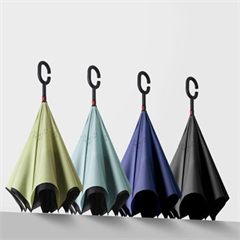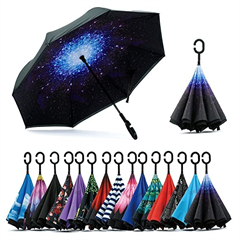 3. Easy to open and close in the crowd: Since the opening of the umbrella faces upwards, it can avoid poking people around without having to raise it specially.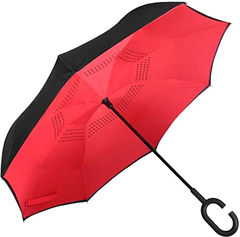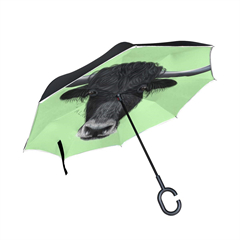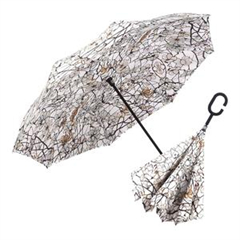 4. Strong wind resistance: As the umbrella adopts double spokes, there is no need to worry about it even if it is blown over by the wind. The button on the handle of the umbrella can restore it to the original shape of the umbrella when it is opened.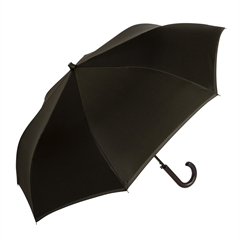 Reverse umbrella design introduce.
The reverse umbrella uses the design of the reverse umbrella to reduce the space required when retracting the umbrella, and at the same time to ensure that the rainwater on the umbrella will not splash on the body, which greatly benefits mankind. In fact, this invention is a reverse design based on the disadvantages of traditional umbrellas, so it is called a reverse umbrella, also called a reverse umbrella or a reverse folding umbrella.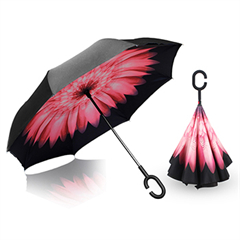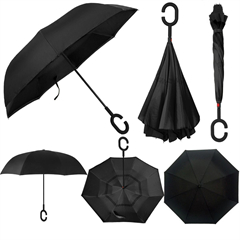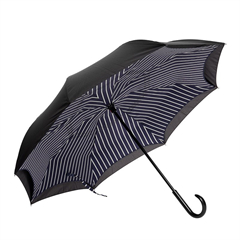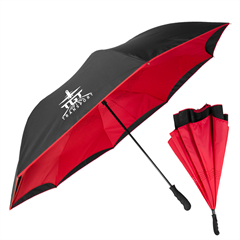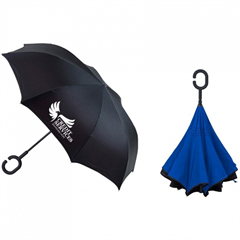 Reverse umbrella theory introduce.
The reverse umbrella is based on this reverse design. When retracting the umbrella, quickly open the door to sit in, and then close the door so that only the gap between the arms is left, and the thumb of the umbrella is gently pressed, and the umbrella is stowed up and blocked.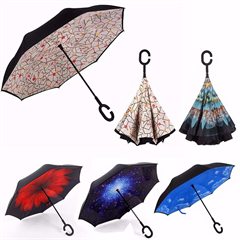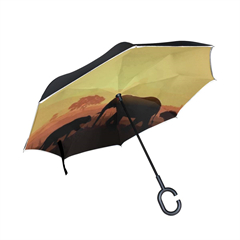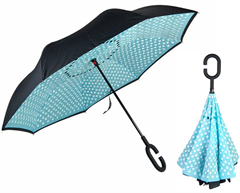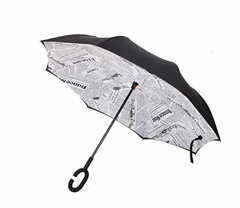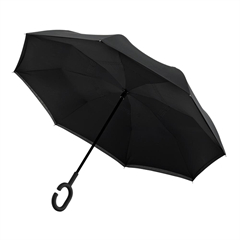 The rain side is collected inside, so that the rainwater is also contained inside, gently retract the car, close the door tightly, and don't worry about rain dripping wherever the umbrella is leaning.