Umbrellas are one of the personal items of the four seasons, and the individual patterns on the umbrellas can well show their individuality. Generally, the individuality can be guessed by the umbrellas held in people's hands.
Generally, the commonly used umbrella printing methods include screen printing, offset printing, and digital thermal transfer. Different printing methods are suitable for different styles and quantities. Therefore, each printing method has its own advantages. The following Tianqi advertising umbrella manufacturers briefly introduce these three printing processes.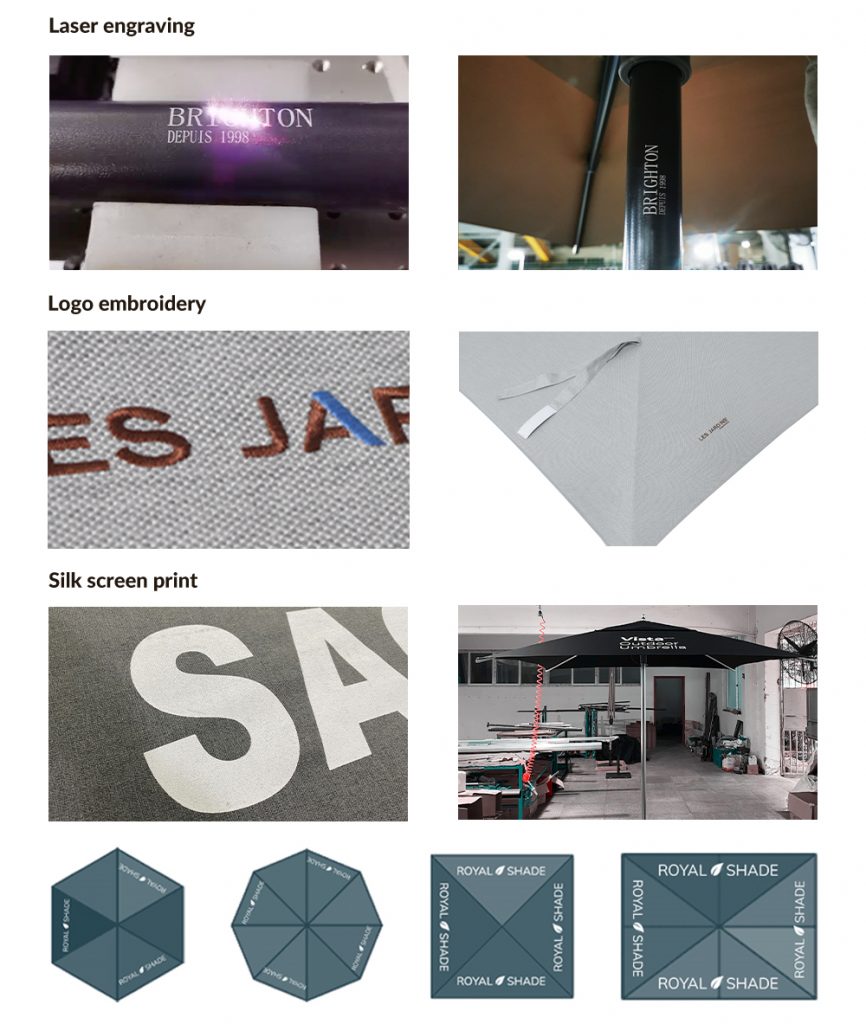 1. Silk screen
The price of silk screen printing is relatively cheaper, but the color is limited. If the color is compared, and there is a gradual color effect, it may not be achieved.
2. Offset printing
Offset printing has some advantages in color than silk printing, but the surface layer of the fabric has a layer of glue. If it is folded together, it will stick together. After it is stretched again, the colors may be staggered, and the cost of offset printing is also higher.
3. Digital heat transfer
The advantage of digital thermal transfer is that there is no limit to the color, the color reproduction is high, and it can be printed in small batches, but the disadvantage is that the cost is much higher than that of screen printing.